Landis+Gyr in Finland excels as smart metering front runner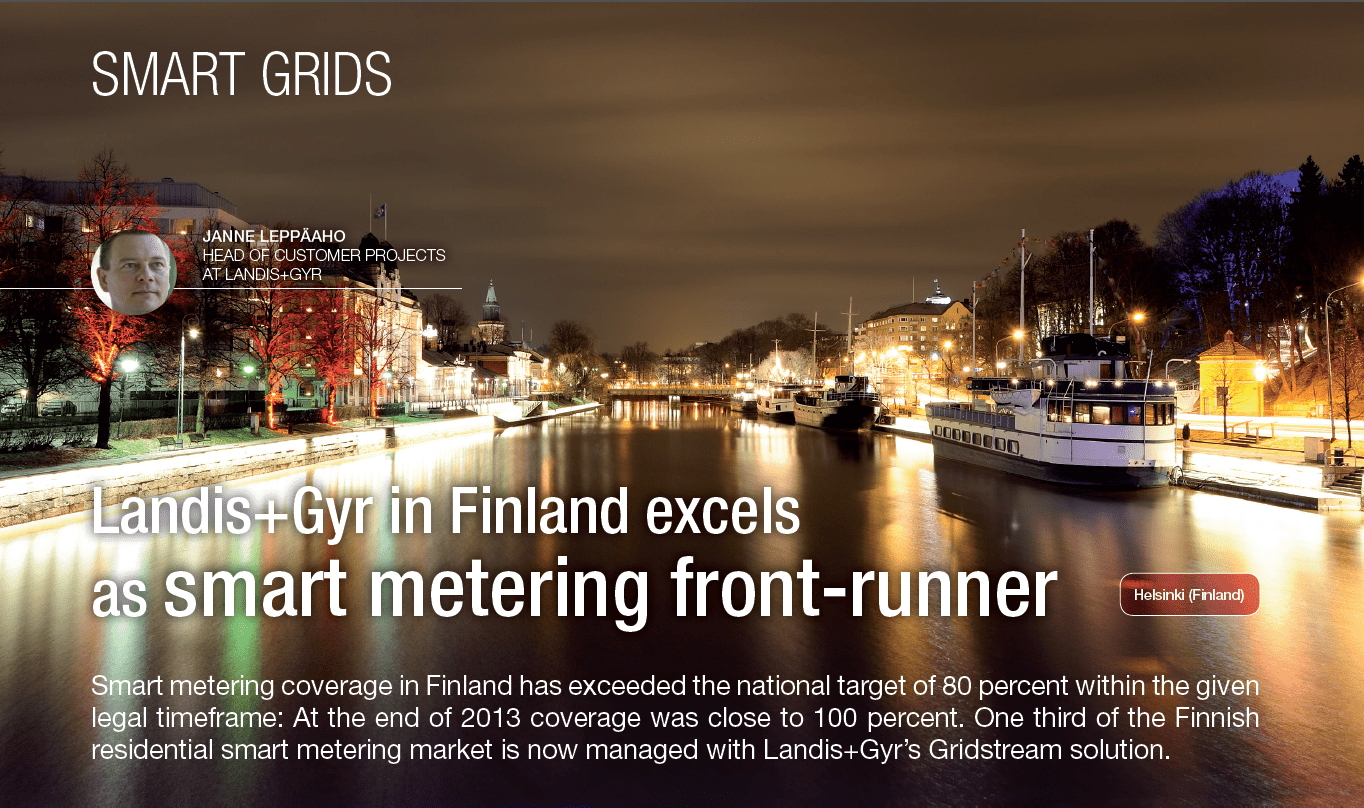 To date, Landis+Gyr has delivered over one million smart meters to a number of Finnish energy companies – the equivalent of delivering a smart meter to every third Finnish household. The following article looks at Landis+Gyr smart metering projects rolled out between 2010 and 2013 in Finland during the run-up to achieving the milestone.
This article was published in 'Energetica International, No .4, March 2014'. Read full article HERE.
# # #