Landis+Gyr MS400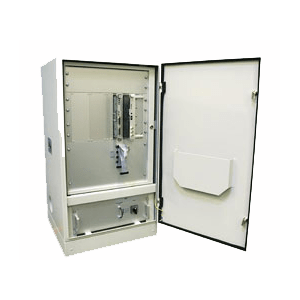 Substation for medium voltage power line carrier communication
For over twenty years, Landis+Gyr has developed metering systems, communication and metering devices together to create reliable and cost efficient solutions for advanced automatic meter reading (AMR). This experience has created the MS400 substation, which is a part of our AIM MV solution. The MS400 substation is the backbone of medium voltage power line carrier (MV PLC) communication, tying together the AIM system and metering devices.
Cost efficient communication
MV PLC investment and operating costs are the lowest because it is based on an already existing infrastructure, the electricity network. The communication media is known and managed by the network company making the management and implementation simple.
Reliable and proven technology
MS400 and MV PLC provide reliable two way communication over long distances. The communication distances can be as long as 30 km. MV PLC is also a proven technology; it has been used successfully since 1985 in countless locations. It is incredibly stable against over-voltage and interference in the network.
Value for future
These benefits together make MS400 with MV PLC especially effective in rural areas, where communication distances are long and population density low.
Eigenschaften
Communication using existing medium and low voltage network
Two way communication
Wide coverage
Proven technology (since 1985)
Incredibly stable against over-voltage and interference
Especially effective in rural areas
None or very small communication cost
Low investment to build communication infrastructure
Minimal maintenance
Interfaces:  GSM or PSTN modem, LAN
PDF HERUNTERLADEN